As a consulting firm with limited resources, QSSA may require the support of other trusted consultants and consulting firms with specialized experience and skill-sets to complete complex projects on a professional level that supports our core values and philosophy.
QSSA may enter into consulting support agreements with the following associates:
Keith Green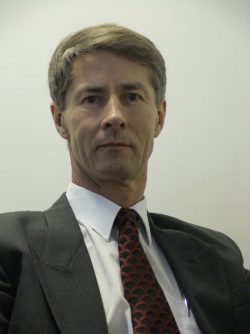 Mr. Green commenced his aviation career as an Aircraft Maintenance Engineer (AME) in Canadian general aviation. In 1980, he joined Canadian Pacific Airlines gaining numerous Type Ratings on modern commercial aircraft, before undertaking several overseas assignments with international carriers. Working abroad as a senior Engineer, he acquired in-depth experience in Maintenance, Engineering, Quality, Production and Management. Throughout this time abroad, his experience and qualification steadily evolved to encompass four National Aircraft Maintenance Licences, along with numerous airline Authorisations and Privileges. Currently, Mr. Green maintains only two National Licenses – the FAA Inspection Authorization (IA) and Transport Canada's M1 / M2 with Structural Privilege.
In 1998, Mr. Green was appointed by The Canadian Minister of Transport to the 'Transportation Appeal Tribunal of Canada (TATC), wherein he served for over a decade. The TATC sits a single Member during a Hearing; the Member – unlike a Court Judge, must decide on both 'Point of Law' and 'Point of Fact'. Under the Inquiries Act, a TATC Member is a "Commissioner to the Prime Minister", being further sanctioned, as 'Appeal Adjudicators' for the 'Canadian Business Aviation Association' (CBAA) program. During his TATC term, Mr. Green learned how to be authoritative and objective, while exercising tact and diplomacy within his subsequent Determinations.
Over the course of the past three years, Mr. Green was selected by the ICAO Technical Cooperation Bureau, and placed on their "Roster of Experts" as a 'Flight Operations', 'Aerodrome Safety' and 'Maintenance Organisations Inspector'.
In 1996, Mr. Green founded an aviation Consultancy for airports/aerodromes, airlines, air taxi (fixed & rotary wing) and aircraft maintenance organisations. QualaTech has since evolved into a highly respected international aviation Consultancy; recognized by Transport Canada as an "Industry Champion". QualaTech is effectively engaged in the international and domestic marketplace, specializing in several aviation & marine disciplines. These include, but not limited to Auditing, Safety Management Systems (SMS), Policy/Regulation, Maintenance/Engineering, Quality, Risk Assessments, Human Factors, Root Cause Analysis, Incident investigation, Safety Cases, Research, Technical Reports, Requirement Assessments, Wildlife Management Plans, Fatigue Management, Emergency Response Plans, Change Management, Risk Management, Training, Regulation/Law, training and support thereof.
Mr. Green's consulting proficiency is now well established among Airport/Aerodromes, Air Operators (rotary and fixed wing), Maintenance Organisations, Manufacturing establishments, Water Airports/Aerodromes and Marine facilities.
Mr. Green has often presented at conferences as a 'Subject Matter Authority' with regard to SMS and QMS. An example of this was in 2011, when the AAAE requested a presentation in the Cayman Islands on SMS. As a Senior Consultant, Mr. Green must be efficient and effective in counselling others and developing cooperative environments based on trust at all levels.